Details

Written by

The Community Eyecare Team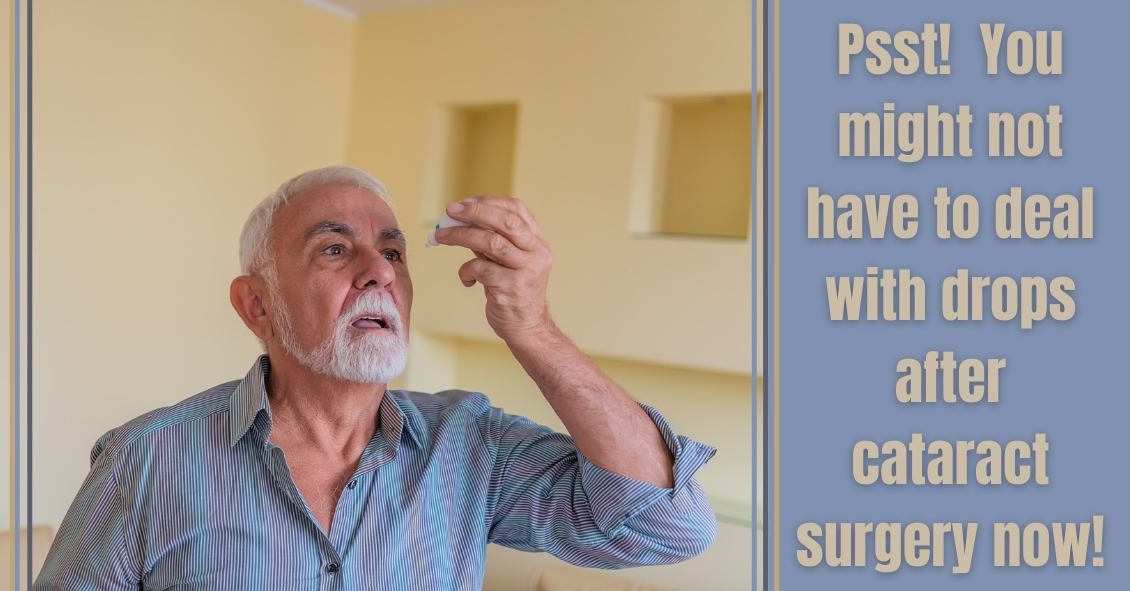 After cataract surgery, there are two main issues we try to control: preventing infection and controlling inflammation. Traditionally, we prescribed antibiotic eye drops to prevent infection, as well as steroid eye drops to control post-operative inflammation. But eye drops can be hard for some patients to put into their eyes. Now we have some alternatives to using drops after surgery.
There are some antibiotic solutions we can place inside the eye at the end of the cataract surgery...